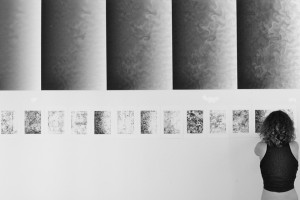 12/04/1984
Lives in Paris, FR
EDUCATION
2009-2012
Ecole Nationale Supérieure des Beaux Arts, Paris, FR.
Atelier Patrick Tosani & Atelier Jean-Michel Alberola.
2002-2007
Master of Arts – University Michel de Montaigne, Bordeaux, FR.
2002
Baccalauréat littéraire – Lycée Louis Barthou, Pau.
Option + spécialization Arts. Paris FR.
EXHIBITIONS
2017
Moquette et papiers peints, 75007, Paris FR
2016
Antarctica, Fête de la Science, 75005, Paris FR.
2014
Chez Dan, with Léa Dumayet , 75003, Paris FR.
2013
Shadows, L'Avant-Scène, 75011 Paris FR.
Antenor, Place Vendôme, 75001 Paris FR
2012
La beauté va sauver le monde, with Kiama Sorli and Sébastien Janiack, 75003, Paris FR.
 Russel & Reynolds, Place Vendôme 75001, Paris FR.
2011
LALOS & CHAUMEIL, 75016, Paris FR.
2009
Wanttocomeover, 75002, Paris FR.
TRAVEL – WORK IN SITU
2016
Dona Paula, Goa, India
Erdemli, Turkey, Middle East Technical University, Institute of Marine Sciences
Palma de Mallorque, Atelier de Marie Isabel Ballester.
2015
Tel Aviv & Jerusalem,
Fredy & Nadine Herrmann institute of Earth Science.